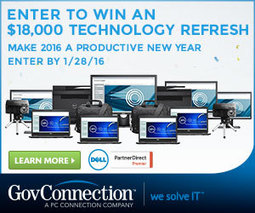 Public Agenda outlines framework of issues involved with CBE efforts in post-secondary education.
A new report on competency-based education (CBE) outlines the elements impacting the fast-growing educational trend and creates a baseline framework of issues that others can use going forward.
Competency-based education, a model in which progress toward a degree is determined by a student's demonstration of command of a subject and skills rather than time spent in a classroom, is now offered by more than 500 schools.
«The Competency-Based Education Ecosystem Framework» details the activities, concerns, challenges and accomplishments of CBE from five different perspectives, all based on discussions and interviews with students, educators and policymakers:
Sourced through Scoop.it from: campustechnology.com
See on Scoop.it – educación líquida